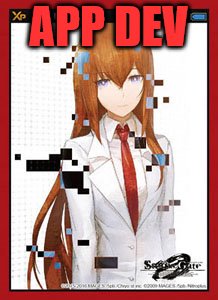 android mobile app dev APK



1 android studio
2 JDK
3A in android studio - virtual mobile machine :
tool strip, tools, AVD manager, in the now appeared window : +create device, select devices with
the google play store symbol, next, select version : oreo (download), wait... wait, wait some more
3B tool strip, tools, SDK manager, SDK platforms tab : those are the SDKs your app will support
choose : 4.3 and above: corresponding to API lvl : 15,18,25,27 those are the criticle ones.
3c choose the SDK tools tab, check the : sdk build tools, android emulator, android sdk platform tools,
android sdk tools, google play servicesgoogle play APK, google play licencing library, instant apps deployment SDK
intel x86 emulator
3d : click apply, wait.
4 alternative to VM : GenyMotion
it simulates physical devices as if they are actually connected to your machine.
so when you run the app it will show on connected devices.
https://www.genymotion.com/download/
choose the installation with  VirtualBox
5 install Vysor to cast your android screen on to the computer
7 enable developer mode & USB debugging mode on your phone :
open your mobil device for developing search the walkthrough for your phone.
mostly it is : all apps, settings, build number, click build number 7 times, rego to
settings, developer options, enable debugging and usb debugging.
on android studio, tool strip, file, settings, appearance (for IDE visual customization)
8 enable virtual devices :
windows key + R
type msinfo32
search the field with hyper v virtualization, this must be enabled Fix VT-x is disabled in BIOS :
press and hold shift key and restart your computer
choose trouble shoot, advanced options, UEFI firmware options, restart.
choose bios settings, go to advanced tab, enable virtualization technology, exit with save changes.
9 with android studio some of the files it downloads need to be installed externally.
install : intelhaxm-android from : "C:\Users\Lenovo\AppData\Local\Android\Sdk\extras\intel\Hardware_Accelerated_Execution_Manager"
Lenovo = comuter name
(HAXM). now the emulator should work.
:drunken: